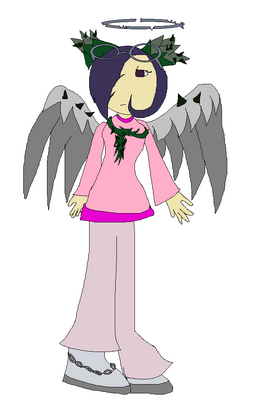 Michelle was a cold-hearted seedrian. She hates the company, and other angels. Don´t have  friends.
Have only one big sister, Etlae
Her actual age is unkwnown
Creator 03-Marina-the-cat
She was hated because was the unique seedrian in the guard of the queen. One day, in a figth, Michelle nails one poisonous  spine in the wing of an archangel, so, the archangel never flies again. 
Because of this action, Michelle was exiled. Her wings turned into grey, and with spines. The same with her flowers. And was change the sacred jewel by a thorns necklace
  The parents are unknwnown. Only the sister Etlae was known.
The color of the sacred jewel is unknown, but is possible to was dark pink.